In the recent incident in Sülüntepe Mahallesi, there was a discussion between two groups of 3 women and 2 men. Allegedly, women also intervened in the debate between two men. One of the women attacked the person who fell to the ground with a kick while fighting with her boyfriend.
Citizens in the neighborhood also tried to separate people who attacked each other with kicks and punches. The woman then tried to attack the person who got off the ground this time with the stone he took from the ground. Then, the fight ended with the intervention of the people around.
The moments of quarrel in the middle of the street and the kicking and stone intervention of the woman on the ground fell on the mobile phone camera. In the images, individuals fight each other. A woman kicks the man who fell to the ground, then tries to attack with the stone.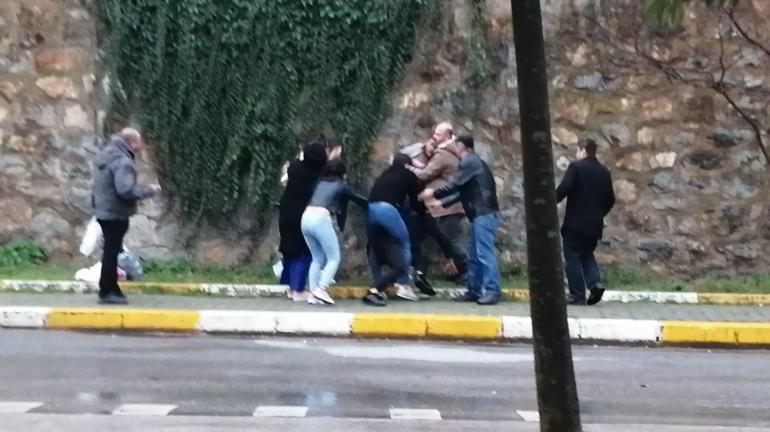 .