Russian tourists in several countries where air traffic was interrupted due to an outbreak of coronavirus complained that they could not return home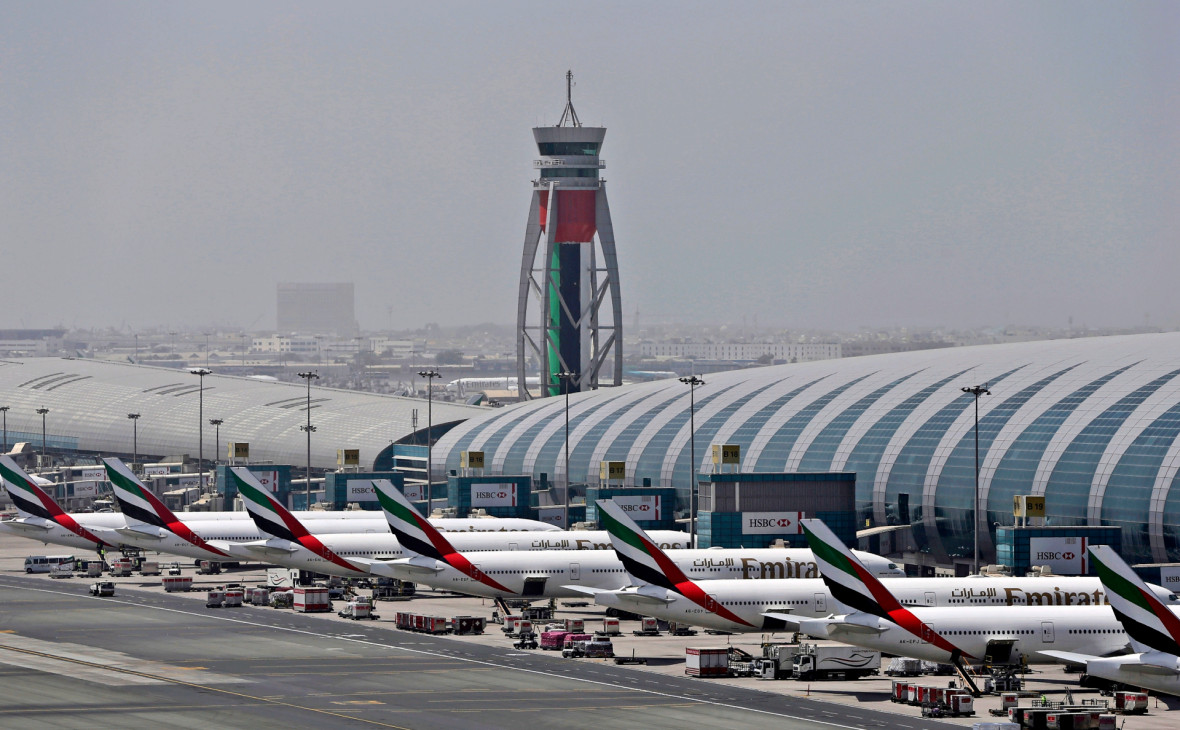 Photo: Kamran Jebreili / AP

Almost 200 Russian citizens are located at the Dubai airport, where neither shops nor cafes work, an Aeroflot spokesman told RBC. We are talking about the clients of the airline "Victory", among which there are passengers with young children and pregnant women. They cannot leave the United Arab Emirates for the reason that the country's authorities do not provide permission for the flight, a source close to the Aeroflot group of companies told RBC.
"We cannot indicate the time of departure for them, so that they can travel to hotels, because there is no information from the UAE authorities. We very much hope that the issue will be resolved in the near future, because keeping almost 200 people at the airport in complete ignorance is a complete mockery of the Russians, "said the official representative of Aeroflot.
Problems due to the cancellation of flights through the UAE have arisen among tourists who are in Kenya. So, once in this country, Bogdan Mitin-Shevchenko told RBC that he had tickets from Nairobi with a change in Abu Dhabi, but they were canceled. Following this, Kenya also canceled international flights.
At the Russian embassy in Nairobi, RBC said they were collecting a list of citizens who were unable to leave Kenya. "We have an instruction from the Foreign Ministry to collect lists of people who need evacuation. There is no question that there is any particular board that can fly here. You must first clarify the number of citizens who are here to organize charter flights. Then a decision will be made, "RBC was informed in the diplomatic mission of Russia in Kenya.
Problems of a different kind have arisen for tourists in Argentina. There, the Russian Foreign Ministry agreed to take the Russians home via Madrid via Aerolineas Argentinas, but out of 120 people who asked for help, only four people agreed to fly. At the same time, the airline informed that at least 15 people must be registered for the flight, the statement of the Russian representative office on Facebook reported.
"We individually told each tourist yesterday, and today we are phoning that this is so far the only opportunity. You don't have to sit and expect that tomorrow or the day after tomorrow, and maybe even in a month some kind of special board will fly for you, "emphasized Dmitry Feoktistov, Russian ambassador to Buenos Aires.
Russian airlines exported almost 20 thousand citizens from the country last week. Priority was given to countries with the most difficult situation for the spread of coronavirus infection. These included Bulgaria, Spain, Cyprus, Hungary, Moldova, France, Montenegro, India and Indonesia.
The Federal Tourism Agency promised on March 24 to pick up all the tourists vacationing on holiday tours in one week. According to the department, more than 57 thousand of such Russians are now abroad.
.