Concern PSA is determined to gain a foothold in the segment of frame pickups. Three years ago, the Peugeot Pick Up was introduced, whipped up from the Chinese model Dongfeng Rich (Dongfeng Corporation owns 13.68% of PSA). That car differs from the donor only in its radiator grill and decor, however, the development of a valid new pickup truck began in parallel. Now he is in front of us.
Peugeot Landtrek is also not a completely independent design. It is based on the modern Changan F70 pickup truck introduced last year (Changan and PSA have a joint venture in China). The development of machines under the Chinese and French brands went in parallel, but the PSA joined the project later.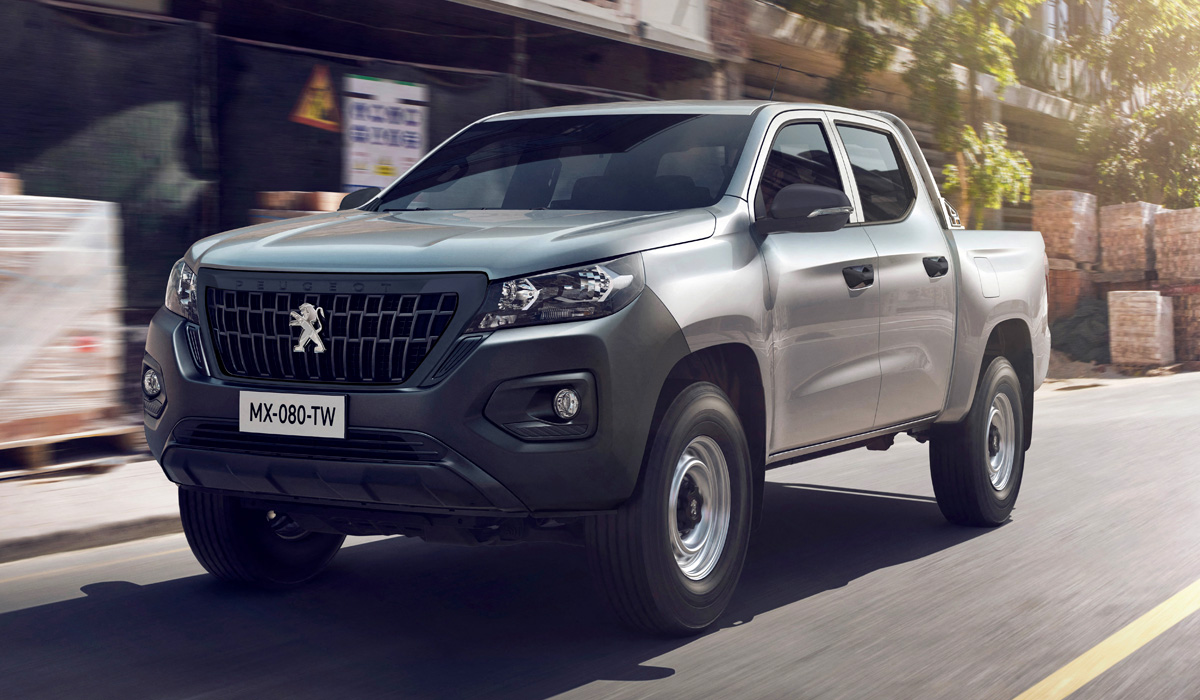 Models have common chassis with a continuous rear axle, cab frame and some body panels. But the original design of the Landtrack is in the style of modern Peugeot. The basic "working" versions have simple lighting equipment and black bumpers, while for cars more expensive – plumage in body color and LED headlights.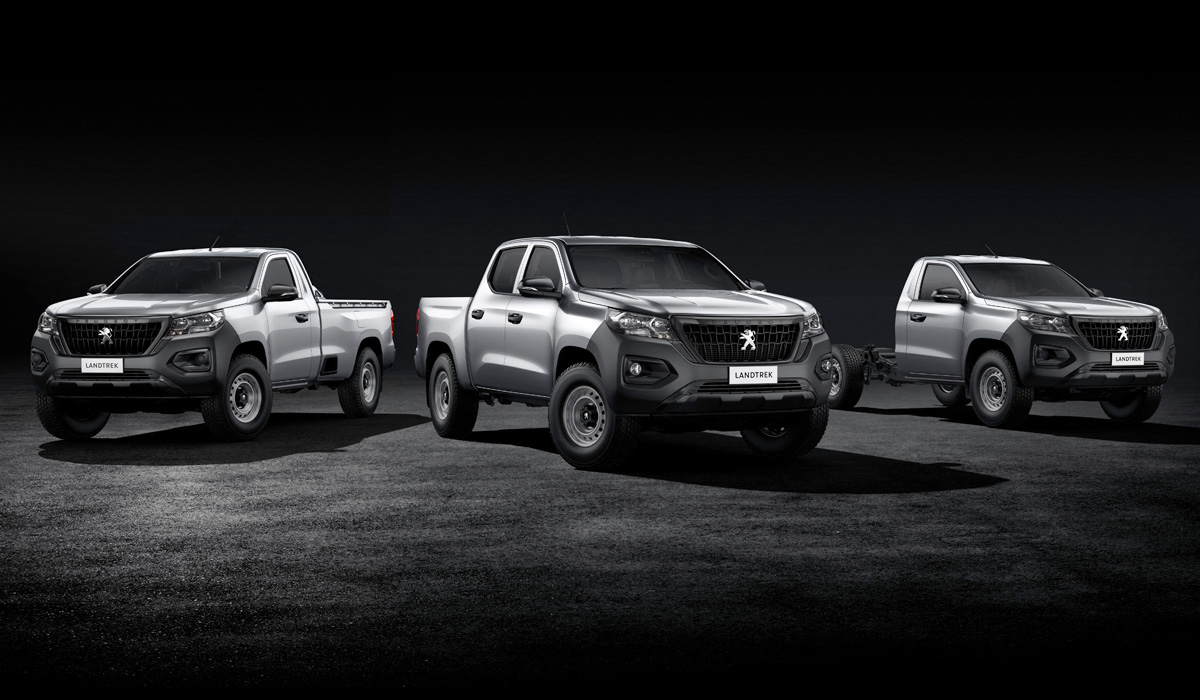 And in the range there is not only a pickup truck with a two-row cab, but also a single-row version and even a chassis with a cab for installing third-party add-ons. The four-door Landtrek with a length of 5330 mm has a cargo platform of 1630 mm, and the parameters of the two-door pickup are 5390 and 2430 mm, respectively. The cargo area itself is with diode illumination and a 12-volt outlet. Carrying capacity – from 1 to 1.2 tons, depending on the version, and another pickup can pull a trailer weighing 3.5 tons.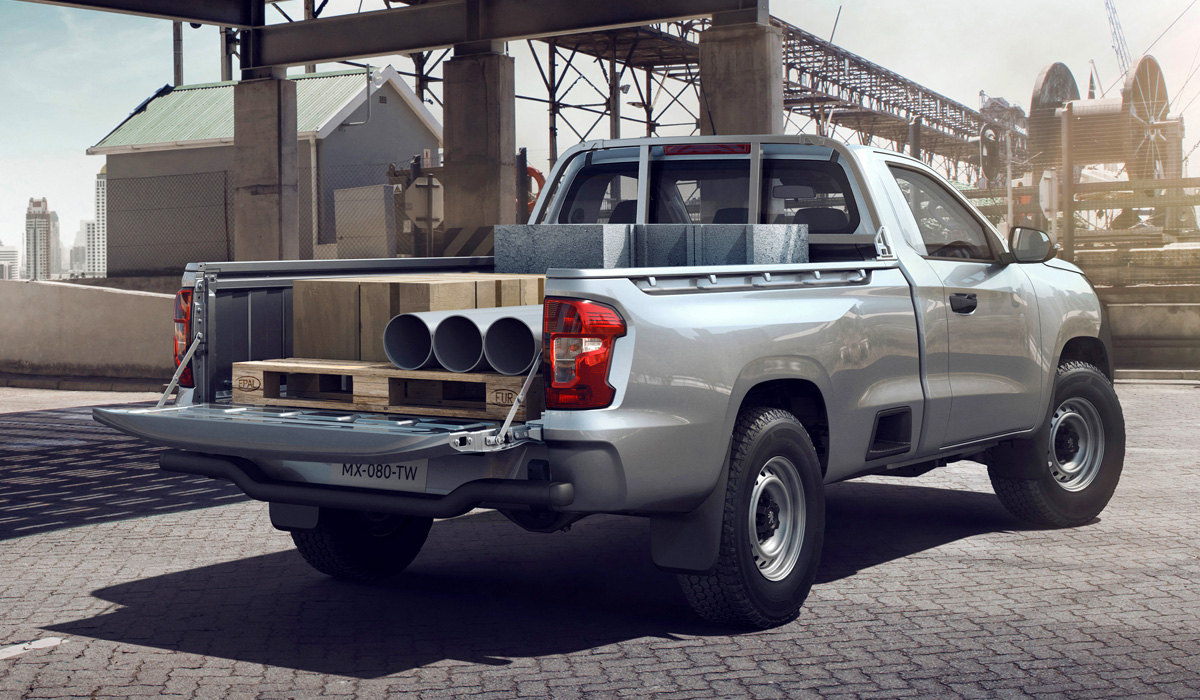 The interior of the Peugeot pickup truck is made in the style of the brand's passenger cars. There is a two-spoke steering wheel, instruments with a "mirror" tachometer scale and characteristic toggle switches on the center console. However, Changan's interior is almost the same. Instead of a standard front passenger seat, you can order a double "bench" with a folding section, which can be turned into a table. This option is especially relevant for the single-row version, but it can also be ordered for a two-row pickup, in which case it can accommodate six riders.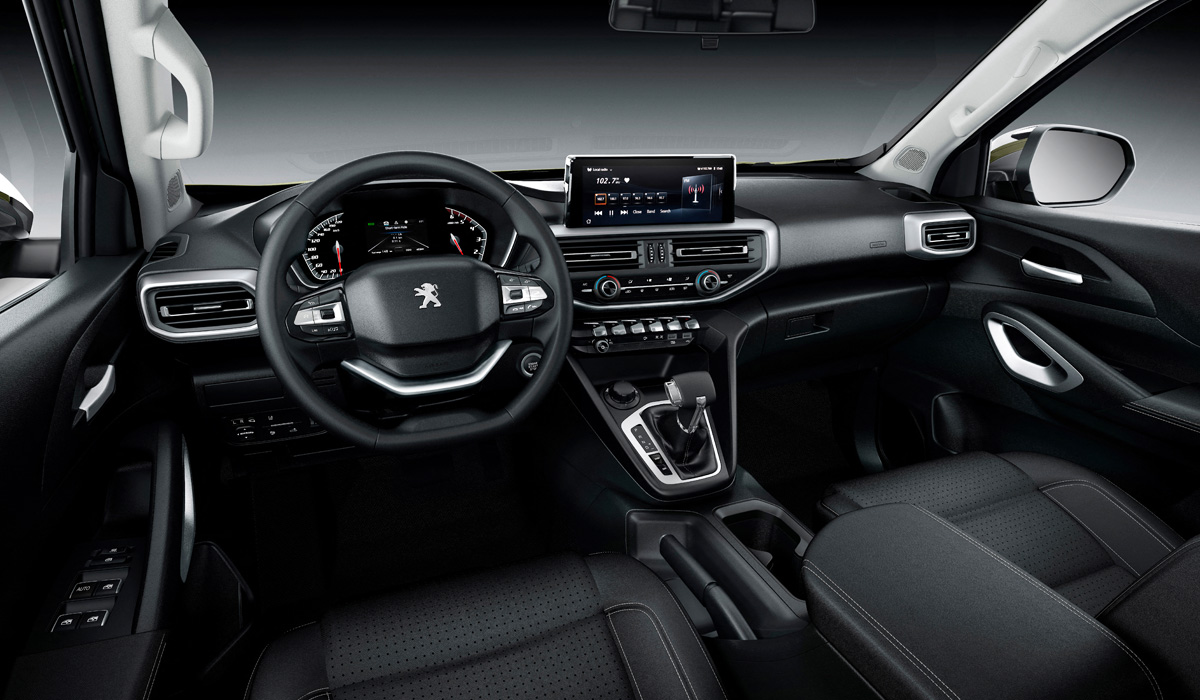 The basic versions are modestly equipped, but Landtrek can be ordered with a 10-inch media screen, dual-zone climate control and all-round cameras, and four-door versions have up to six airbags. The total volume of compartments and niches for small things is 27 liters.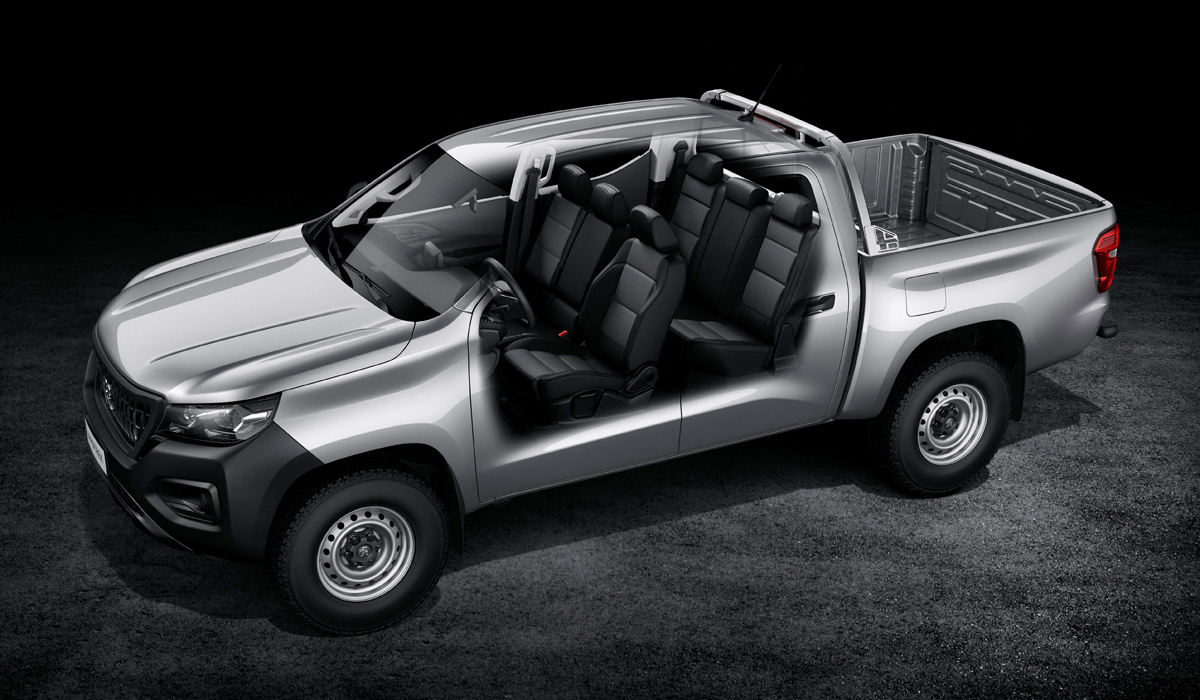 The engines are Chinese. This is a 2.4 petrol turbo engine (210 hp, 320 Nm) and a 1.9 liter turbodiesel (150 hp, 350 Nm). Both can be aggregated with a Getrag manual gearbox or a six-speed "automatic" Punch. The hard-drive all-wheel drive is supplemented by a reduction gear (reduction ratio – 2.7) and a rear differential lock, but basic pickups – only with rear-wheel drive. Ground clearance – from 214 to 235 mm, depending on version, fording depth is 600 mm.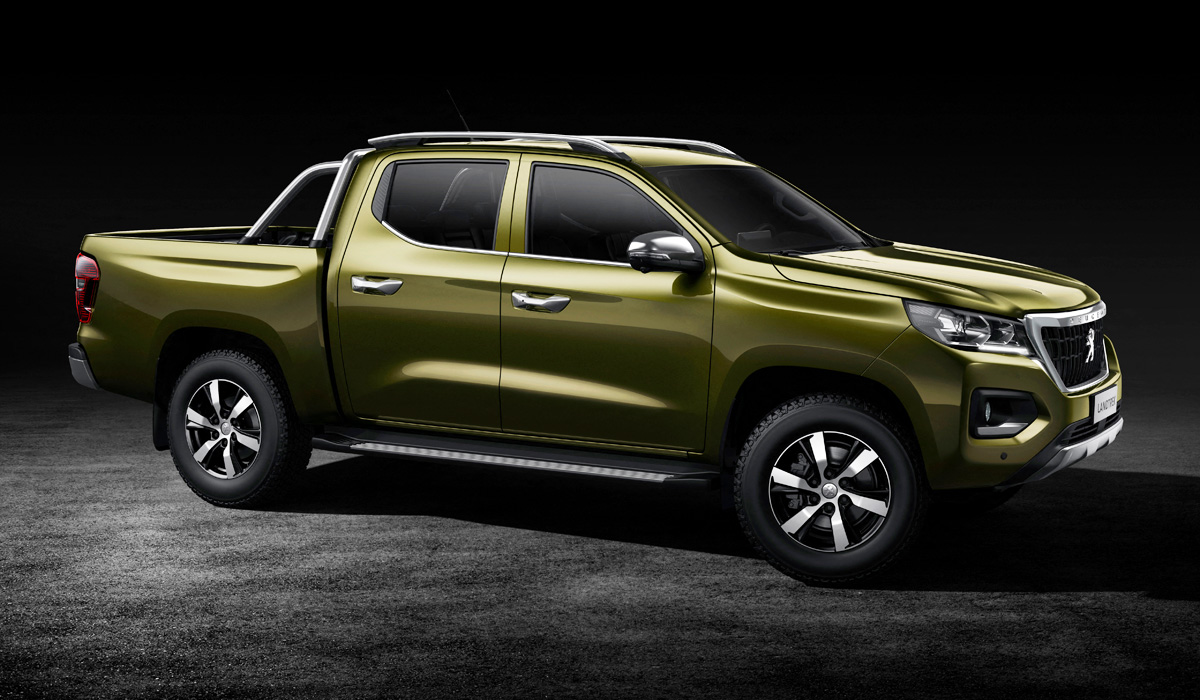 That's just the geography of sales of new trucks is very modest. At the start of sales, Peugeot Landtrek will appear only in Latin America and North Africa, where cars will appear at the end of this year. Other markets are also planned, but the appearance in Europe is ruled out.
.