Economie
German news agency
Wednesday, August 8, 2019 11:01 PM Abu Dhabi Time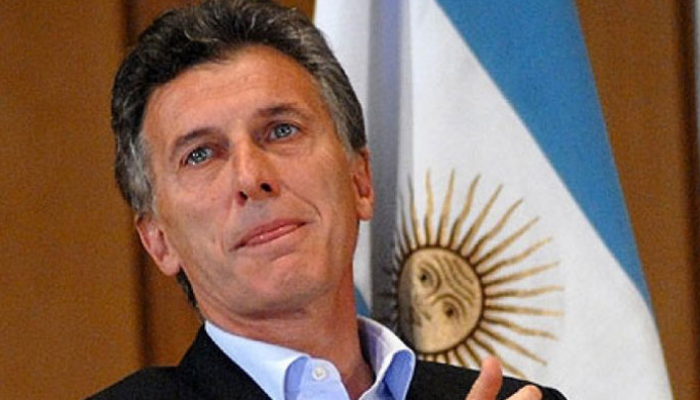 Argentine President Mauricio Macri – archive
Argentine President Mauricio Macri announced on Wednesday a series of exemptions and facilities for workers and companies, after his severe defeat in the primaries last Sunday.
Addressing the public, Macri said: "I have heard you." He promised tax cuts for workers and employees, tax cuts for small and medium-sized companies, as well as bonuses for public sector workers and raising the minimum wage.
Macri also promised to stabilize gasoline prices for 90 days.
Alberto Fernandez, head of the working group of former Argentine President Cristina Fernandez de Kirchner, from the Front for All party led the primaries with 6.47% of the vote, compared to 32% for Macri.
The primary is an important test for the October presidential election.
Argentine stocks and the peso fell after the primaries, as many investors feared Fernandez and his running mate, Vice President Kirchner, would support a protectionist economic policy.
Kirchner was involved in a series of corruption scandals.
The peso collapsed 15 percent and equities fell 48 percent in dollar terms, the second-biggest one-day drop since 1950. The 100-year bond tumbled 20 percent as fears grew that the government would default again.
Many voters turned their backs on Macri and his liberal policy in the economy after high inflation and the devaluation of the local currency in recent years.
Argentine government bonds and stocks showed signs of stability on Tuesday after falling after the defeat of President Mauricio Macri in primaries this weekend.
The International Monetary Fund (IMF) and the Argentine authorities reached an agreement in July to release a new $ 5.4 billion in aid to Buenos Aires, said IMF interim director general David Lipton.
So far, the IMF has given $ 38.9 billion to get Argentina out of its crisis.